Im testing
Droidian
(nightly) For a few Days now. These are my current results:
Actors:
Manual brightness
Torchlight
Vibration
Camera:
Flashlight
Photo
Video
Switching between cameras
Cellular:
Carrier info, signal strength
Data connection
Incoming, outgoing calls
MMS in, out
PIN unlock
SMS in, out
Change audio routings
Voice in calls
Endurance:
Battery lifetime > 24h from 100%
No reboot needed for 1 week
GPU:
Boot into UI
Hardware video playback
Misc:
Battery percentage
Offline charging
Online charging
Recovery image
Reset to factory defaults
RTC time
Shutdown / Reboot
Wireless External monitor
Network:
Bluetooth
Flight mode
Hotspot
WiFi
Sensors:
Automatic brightness
GPS
Proximity
Rotation
Touchscreen
Sound:
Earphones
Loudspeaker
Microphone
Volume control
Legend:
Works
Partitial
Untested
Not working
Please note, that Droidian is not meant to be used as a daily driver!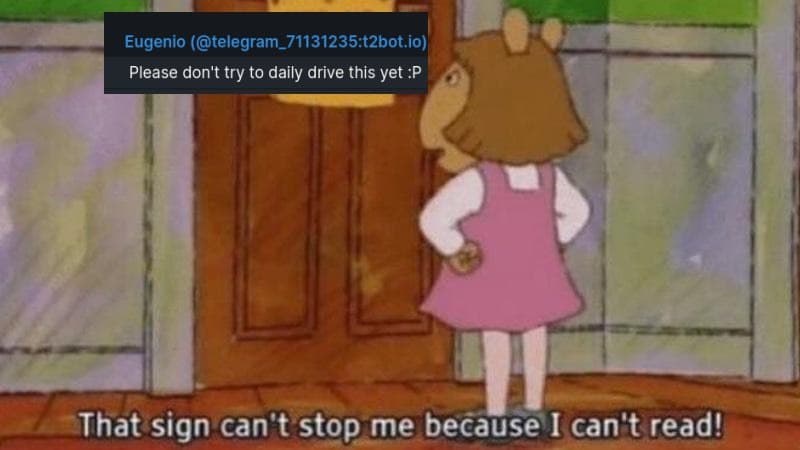 Im experiencing a lot of endurance issues, such as:
* Backlight doesnt turn off
* System crashes for no apparent reason
* Many many Apps dont work
* EXTREMELY high battery consumption (Battery lasts less then 8 hours with Bluetooth turned off and no Sim)
* Lock screen crashes
* Booting process needs multiple iterations to work
Also, to get things like the manual backlight brightness or the microphone to work, it might be necessary to disable the automatic adjustment of it and to change the standard value slightly.
Anyway, the overlay "phosh" makes a good impression. I like the minimalistic Style and the User Experience (apart from all the crashes and so on)
There are a few thigs that I didnt manage to test without system crash, such as Calendar and Contact Sync. Droidian on Volla seems not to recognize the Contact Data storred on the SIM card and I wasnt able to connect with my private nextcloud without crashing the App or the whole System. Ill keep on trying and will publish all new results here in this thread.
Feel free to ask me anything if I should test something for you on Droidian. If you are using the OS by yourself pls share your experience in this thread as well.